Gulf Marine Inc.
1884 Highway 77
Panama City, Florida 32405
PH (850) 215-7500
GULF MARINE INC., is the nation's largest "volume mover" for Honda products and Bay County's best boating dealer!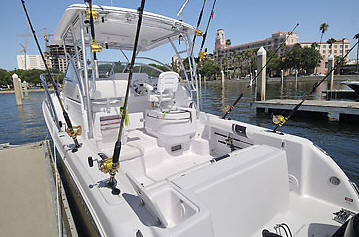 Gulf Marine is a full service dealer capable of handling your boating needs with ease.
As a family business, Gulf Marine is a family-friendly place that understands the concerns and demands you have. Experience and trust is critical when navigating the waters, and experience and trust is certain with Gulf Marine.
Come and meet the friendliest staff in the marine industry - east of the California coastline! Rick and Rich Johnson, along with the many fine family members & employees, has created the Gulf Coast's best "One-Stop Source for Marine Products!"
Authorized dealer for Honda, Pro-Line, Yamaha, Cape Horn, Sea Chaser, Carolina Skiff, Suzuki and Sun Chaser products.
Be sure to tell them Panama City Marketplace sent you!